Our Blackhawk unit was stationed in Taji, Iraq in 2010. In the center of the base was this Sherman tank.: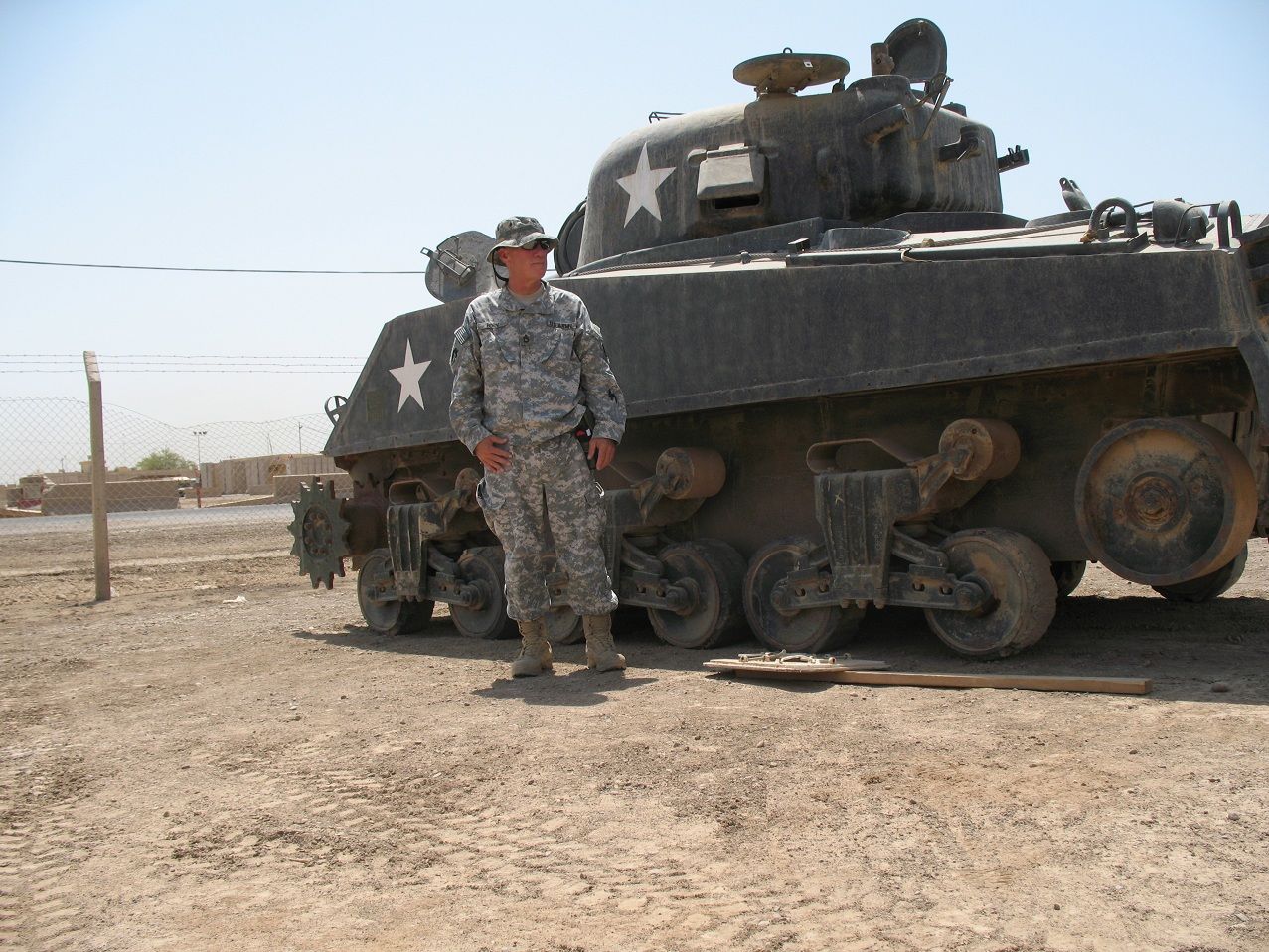 I always wondered if anyone ever knew it was there and sent some emails to a few friends who had an interest in armor about it.
A couple years later I inquired about it on a couple of popular gun forums. I was glad to see a fella named Cavscout told me they got orders to load it up and bring it to Kuwait Port.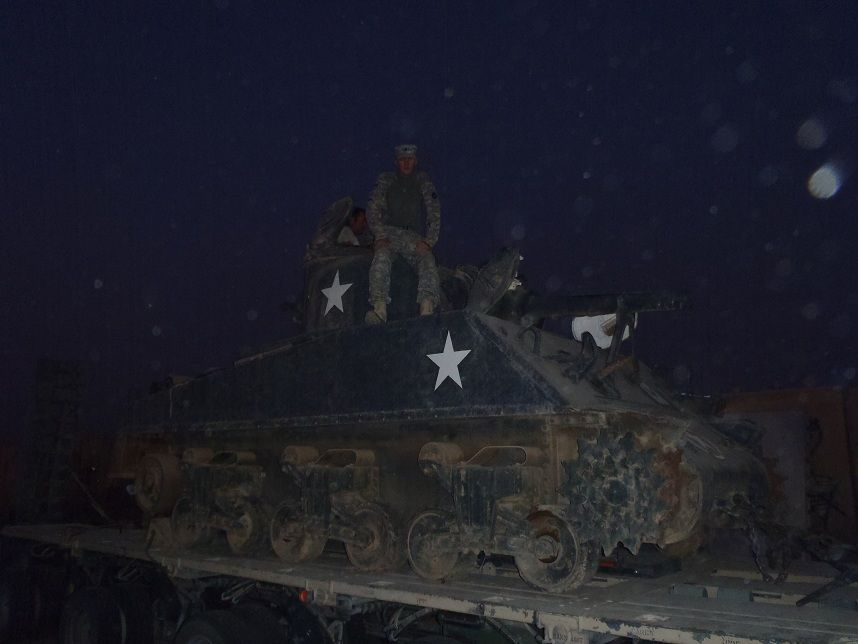 I hope it made it home.